Change account email preferences
To change your account email preferences, first log into your HanziHero account and navigate to the account settings page.
On that page, scroll down to the section titled Email preferences.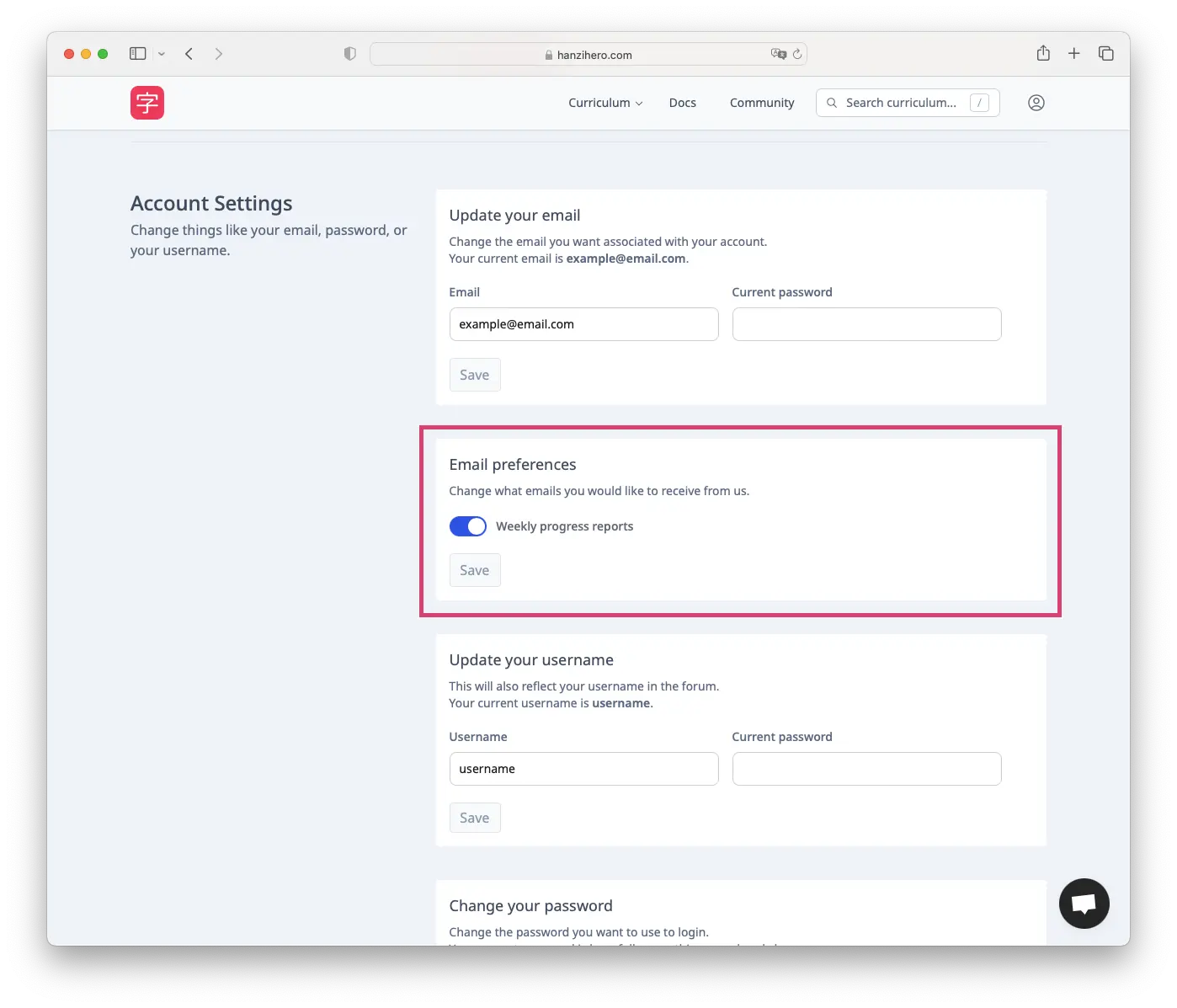 There you can toggle the emails you want to receive.
After you toggle, be sure to hit the Save button. You'll receive a notification that your preferences have been updated.