Upcoming reviews
The Upcoming reviews section of the dashboard shows a forecast of how many new items will be added to your reviews the next upcoming days.
You can use the forecast to get an idea of how much time you may need to spend reviewing the next couple of days.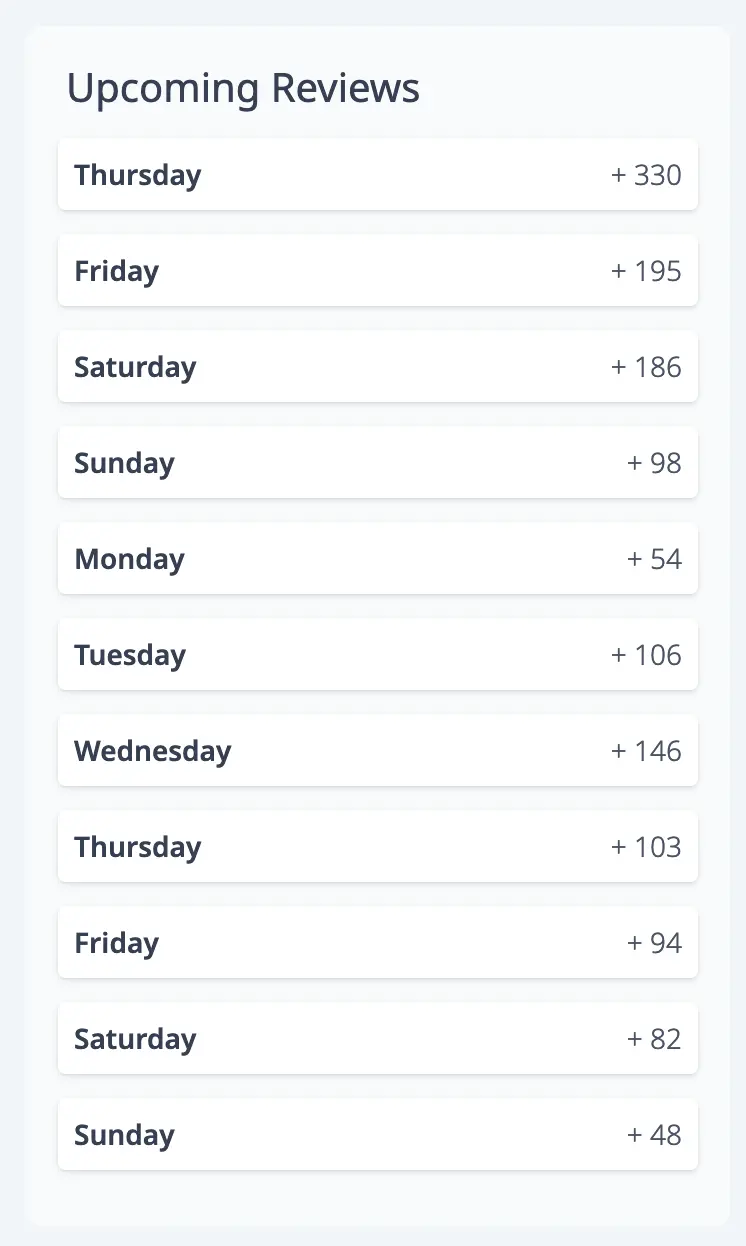 New reviews vs total pending reviews
Note that the number next to each day is the number of new reviews that will be added upon that day. This may not necessarily correspond with the exact number of reviews you may end up having in your queue on that day.
For example, let's assume you have 10 reviews sitting in your queue on Monday, and the forecast indicates that you will have 30 new reviews added to your queue tomorrow, Tuesday. If you do none of your 10 reviews on Monday, they will still be in your review queue Tuesday when the new reviews are added. In such a scenario, you will have 40 total reviews in your queue on Tuesday.
Forecast counts changes
We update the forecast in real time, which means you can expect it to change after you do your lessons and reviews for the day.
For example, if the forecast indicates that tomorrow you will have 10 new reviews, that number will increase to 20 after you complete 10 lessons that day. That is because those lesson items will be scheduled by our spaced repetition system for review the next day.